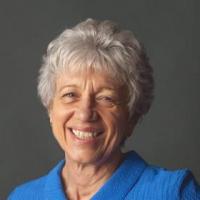 Navigation Program Manager
Job Description
The Northwestern Division of the Corps of Engineer is responsible for the Corps' water resource activities in Columbia and Missouri River Watersheds. The region includes all or part of 14 states on both sides of the Rocky Mountains . In my position, I serve as the Division's key advisor to the Corps' Division Commander on navigation issues and maintenance or improvement of navigation projects in the division - including over 1800 miles of waterways, 11 locks, and thousands of coastal and riverine flow control structures (jetties, revetments, pile dikes). According the Waterborne Commerce Statistics Center, over 150 million tons of commercial commerce moves on waterways in the division, much of it from or bound for international markets. The Northwest exports wheat and grains to international markets around the world.
Other comments?
Below is the history of my career path.
In 1980 I graduated from HSU with a BS in Environmental Resources Engineering. While waiting a few months for a job offer to come through, I performed contract work for Humboldt County, working on a solid waste management plan. The first plan was developed almost directly from the textbook examples found in the ERE curriculum.
In December 1980, I moved to Anchorage, Alaska, where I worked as a Design Engineer for the Alaska Area Native Health Service (ANS), a section of the U.S. Public Health Service. I developed designs and specifications for water supply, sewage treatment and solid waste management systems for housing projects in Alaskan native villages. I also studied for and passed the registration exam in civil engineering. All of my work at the ANS was directly related to the water resources and water quality coursework at Humboldt State.
After about 4 years, I was promoted and transferred to the Alaska Regional Office of the Department of Housing and Urban Development (HUD), where I served as the General Engineer for the office. For this job I traveled extensively around the state of Alaska to visit village housing projects, many of which were also served by its sister program in the ANS. This job greatly expanded my knowledge of construction, heat and mass transfer, and public service.
In 1986 I was married, and when my husband's company transferred him to Vancouver, Washington, we moved to nearby Portland, Oregon. I initially transferred to the local HUD office, but shortly after arriving secured a job with the Portland District Army Corps of Engineers in Waterways Maintenance. I started learning the dredging business, which is very much an application of pumps, soil mechanics, and open channel and pipe flow. In addition, the environmental assessment and water quality courses I took at HSU helped me to understand and avoid environmental impacts and to assess sediment contamination pathways. All that organic chemistry had a real-world application!
I have remained in navigation-related jobs at the Corps of Engineers, where I have been a project manager, contracts chief, dredging operations deputy chief, and program chief. In 2004 I took the job leading the Portland district's navigation program as Operations Project Manager for Channels and Harbors and 10 years later, in 2014, I moved to the Northwestern Division to manage the Navigation Program for the 5 districts in Northwestern Division. I have not tried to pursue a career outside of the Northwest, where I am happily rooted by family and community, but twice I have been to the Washington DC on extended details to our headquarters office as the interim National Navigation Chief, while they recruited for a permanent selection. At every level in this organization, I have found that the blend of environmental knowledge, conservation sensitivity and training in engineering analysis I had in my curriculum at Humboldt continued to be useful.
I am scheduling my retirement from the Corps of Engineers at the end of 2019. I am happy that I have had a career that has made a material difference in the lives of many Americans -- whether by providing housing and basic sanitation in rural Alaska or by facilitating national waterborne commerce, the most fuel efficient method of moving freight in the country and around the world. The engineering education and the environmental ethos provided by the Humboldt State Environmental Engineering were both key to my ability to contribute to the work over the years.