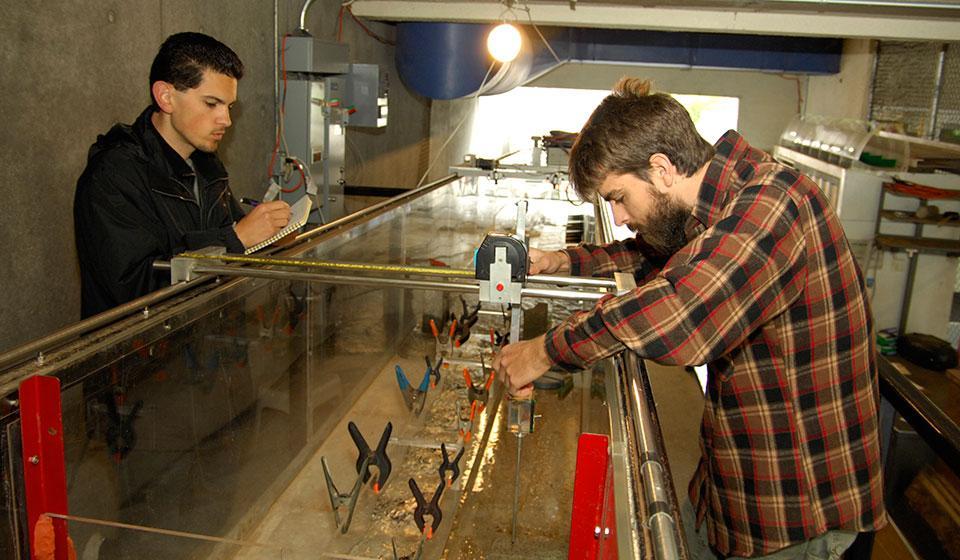 Giving Fish a Free Pass
ERE is home to one of the largest sediment transport flumes on the west coast which is used to study fish passage.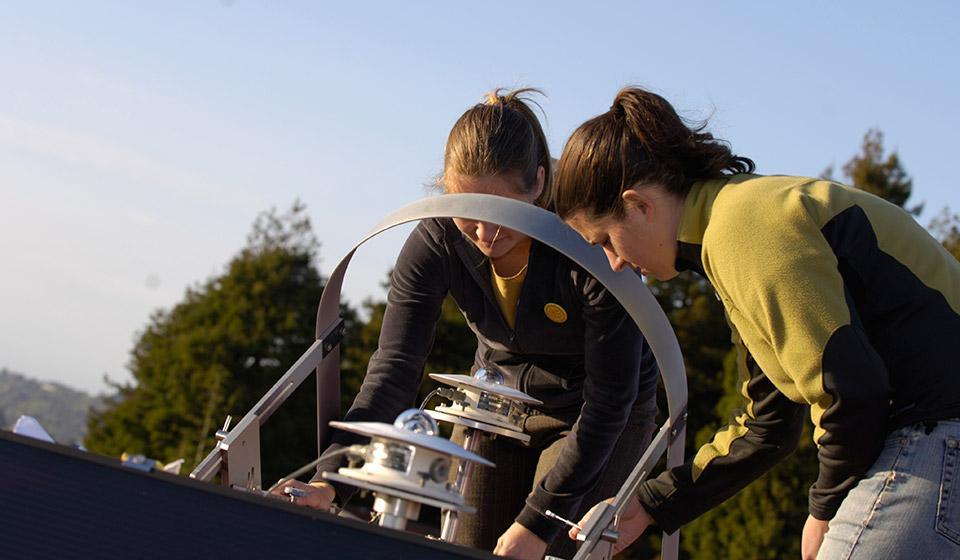 Monitoring Solar Radiation
Students worked closely with Humboldt faculty to establish the Solar Radiation Monitoring Station located on the Humboldt Library roof.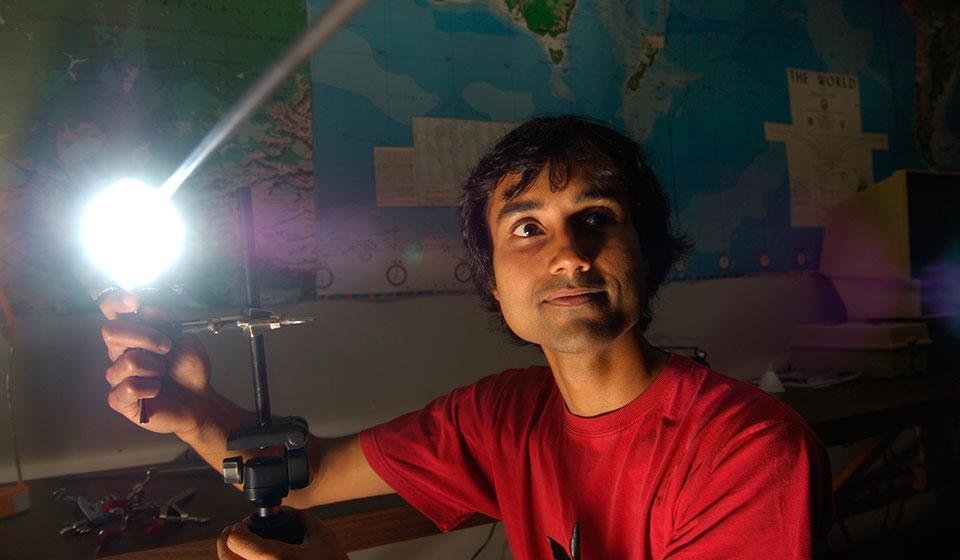 Lighting the Way
From the top of Humboldt's Science Building to the marketplaces of Kenya, students are analyzing the costs of kerosene lamps and the potential benefits of high-quality, off-grid LED lighting.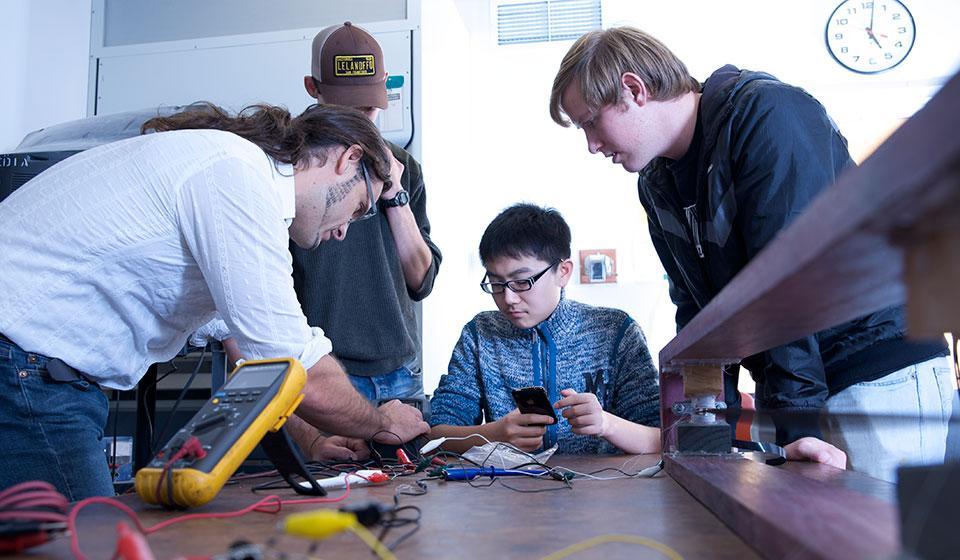 Using Wind to Lead the Charge
Lonny Grafman, Environmental Resources Engineering lecturer, working with students on the Samoa windbelt project.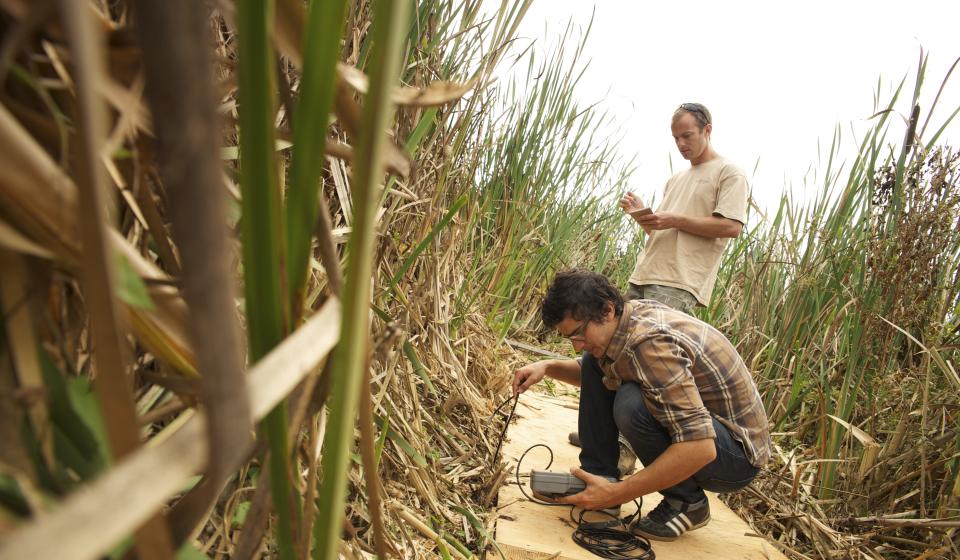 This is a Wastewater Treatment Plant!?
Measuring the dissolved oxygen concentration in the Arcata Marsh and Wildlife Sanctuary, the first full-scale constructed wetland wastewater treatment facility in the U.S.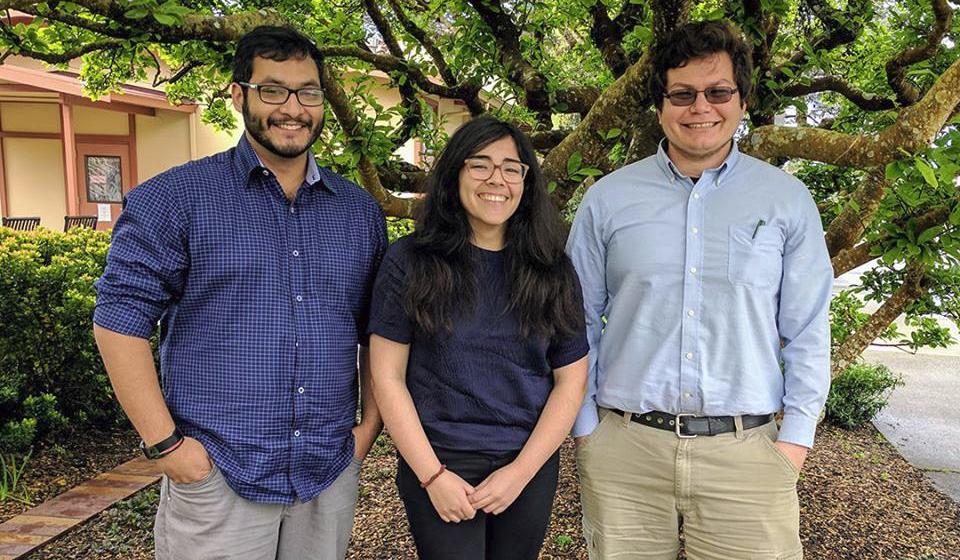 Comap 2017 Winners
Yaad Rana, Marcela Jimenez, and Joshua Martinez flexed their math modeling and urban planning skills to beat out over 8,000 other universities at the 2017 Interdisciplinary Contest in Modeling.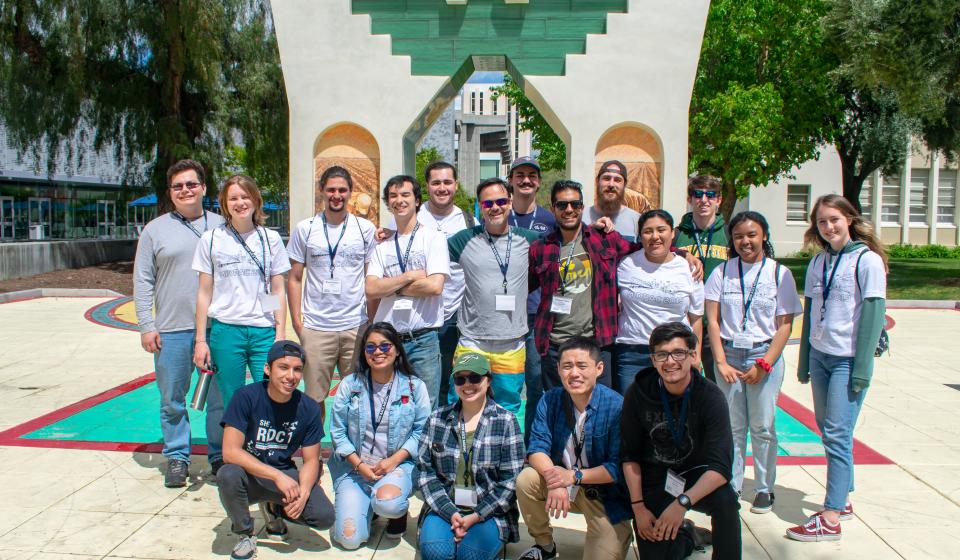 Mid Pacific Competitors 2017
A team of ERE students worked together to create a water filtration system that would be able to make a given sample of water drinkable again and walked away with a third in the water quality competition.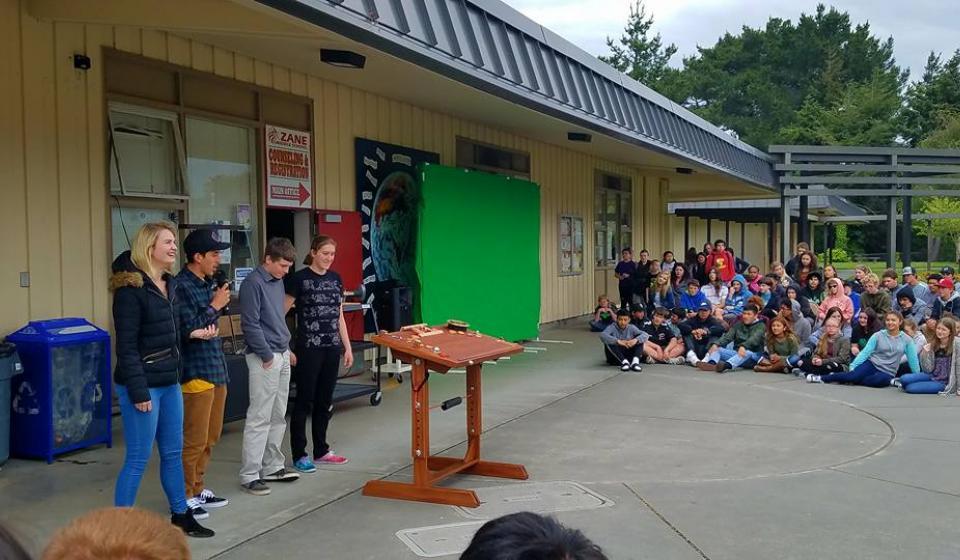 An Engineering 215 Design (Spring 2017) team show off their custom designed and built Fidget Desk, which will aid middle schoolers with ADHD, at Zane Middle School.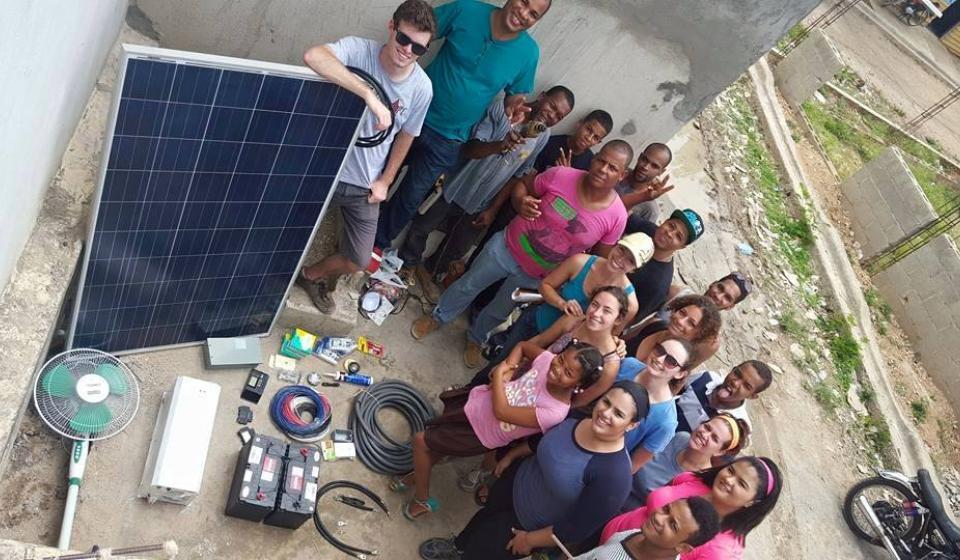 Students and community work together in the Practivistas program to design, build, and disseminate solar power.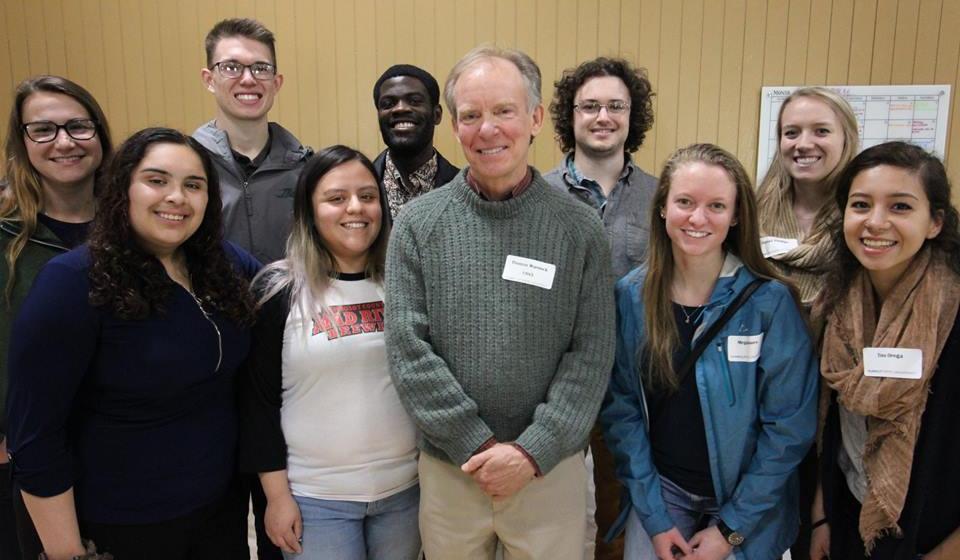 Thomas William Warnock Award
ERE Alum Tom Warnock is now sponsoring the Thomas William Warnock Outstanding ERE Graduate. This $1000 award will be given annually.
Interested to get started with any of these pathways? Apply today to start your engineering career in Fall 2022.