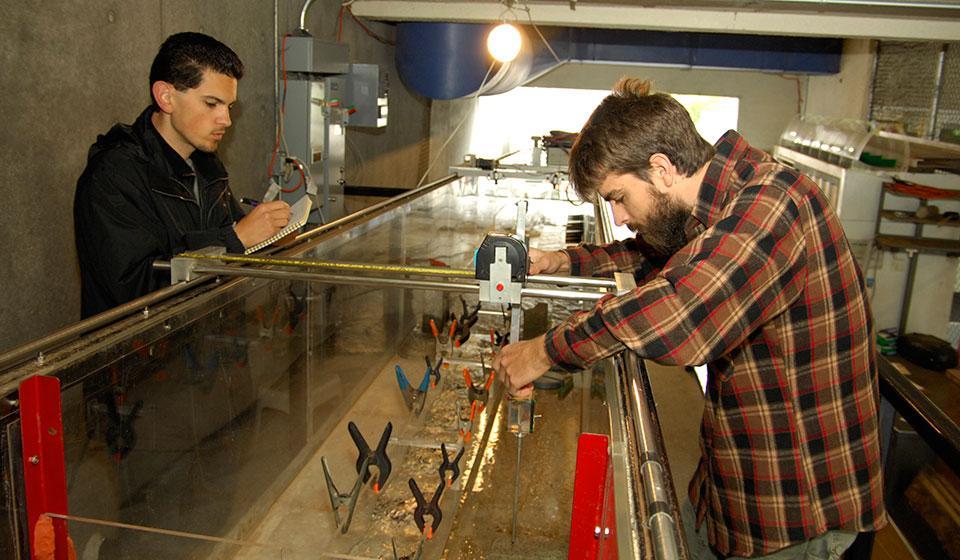 Giving Fish a Free Pass
ERE is home to one of the largest sediment transport flumes on the west coast which is used to study fish passage.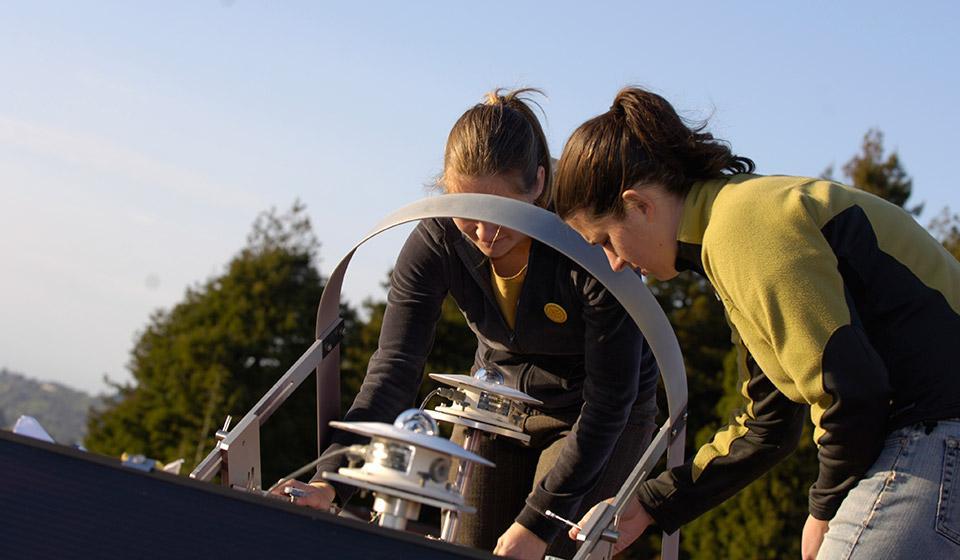 Monitoring Solar Radiation
Students worked closely with HSU faculty to establish the Solar Radiation Monitoring Station located on the HSU Library roof.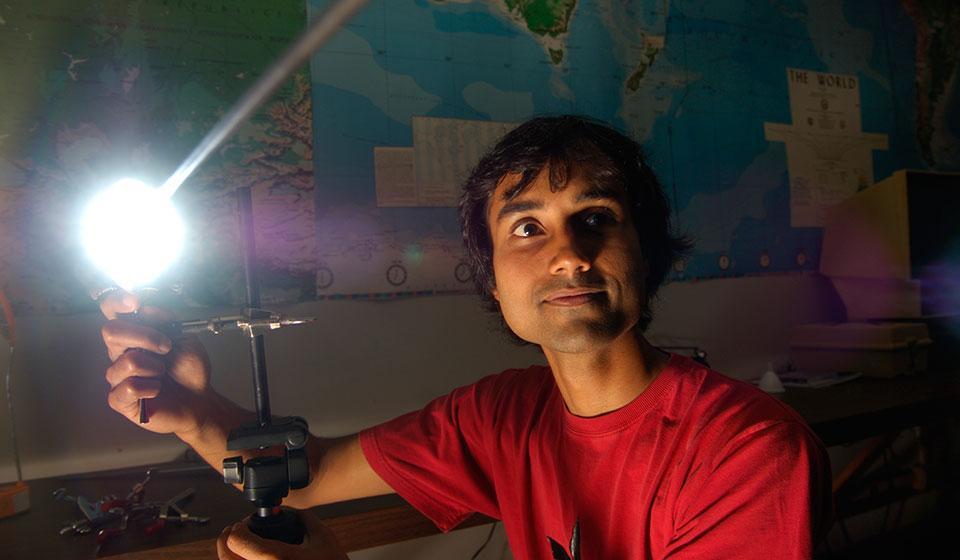 Lighting the Way
From the top of HSU's Science Building to the marketplaces of Kenya, students are analyzing the costs of kerosene lamps and the potential benefits of high-quality, off-grid LED lighting.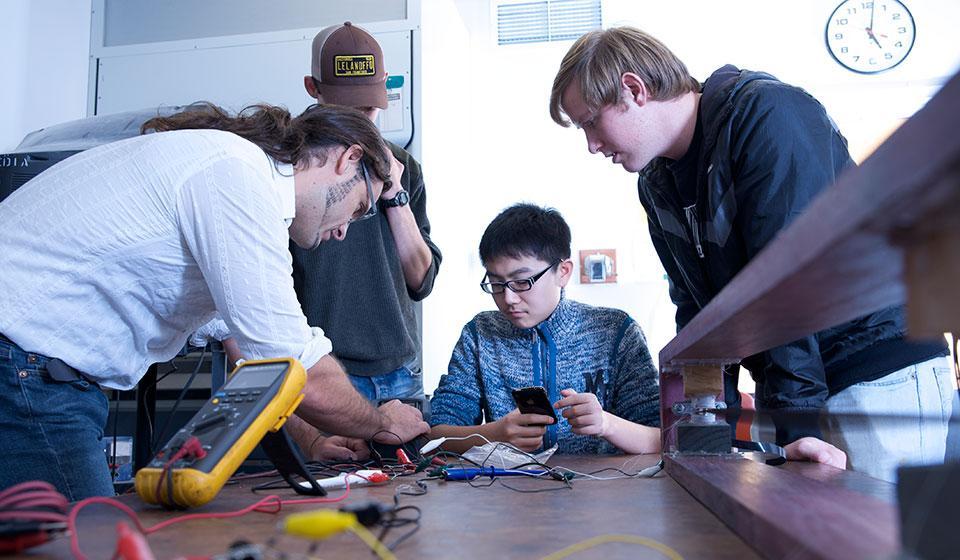 Using Wind to Lead the Charge
Lonny Grafman, Environmental Resources Engineering lecturer, working with students on the Samoa windbelt project.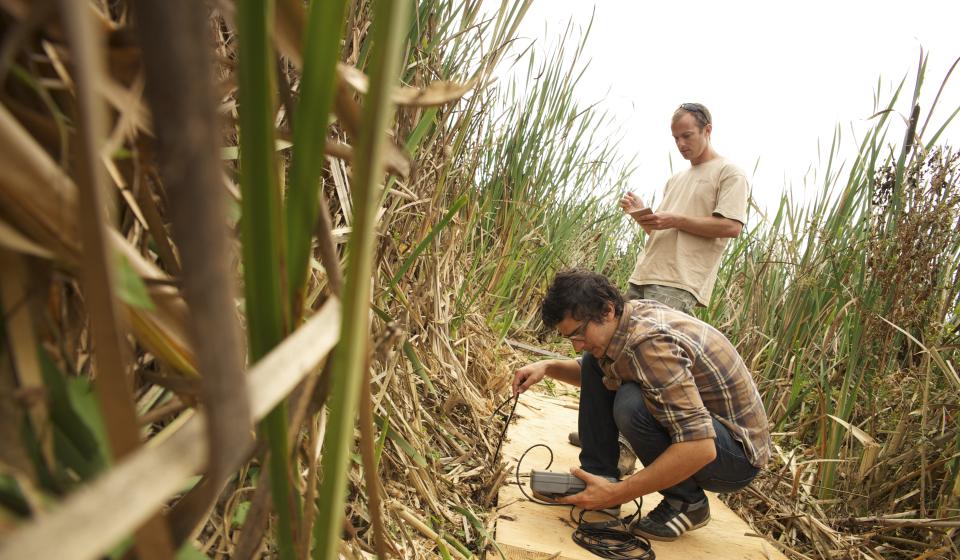 This is a Wastewater Treatment Plant!?
Measuring the dissolved oxygen concentration in the Arcata Marsh and Wildlife Sanctuary, the first full-scale constructed wetland wastewater treatment facility in the U.S.