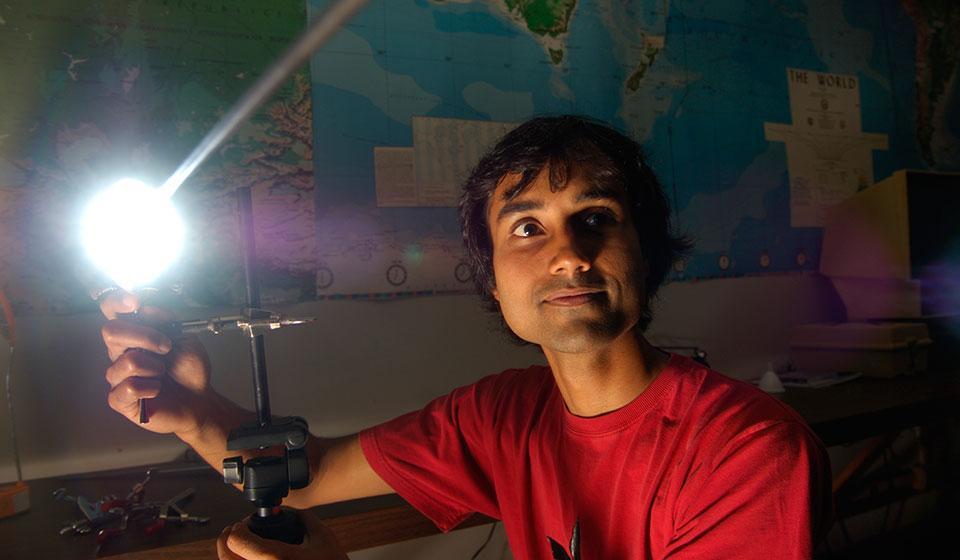 From the top of HSU's Science Building to the marketplaces of Kenya, students are analyzing the costs of kerosene lamps and the potential benefits of high-quality, off-grid LED lighting.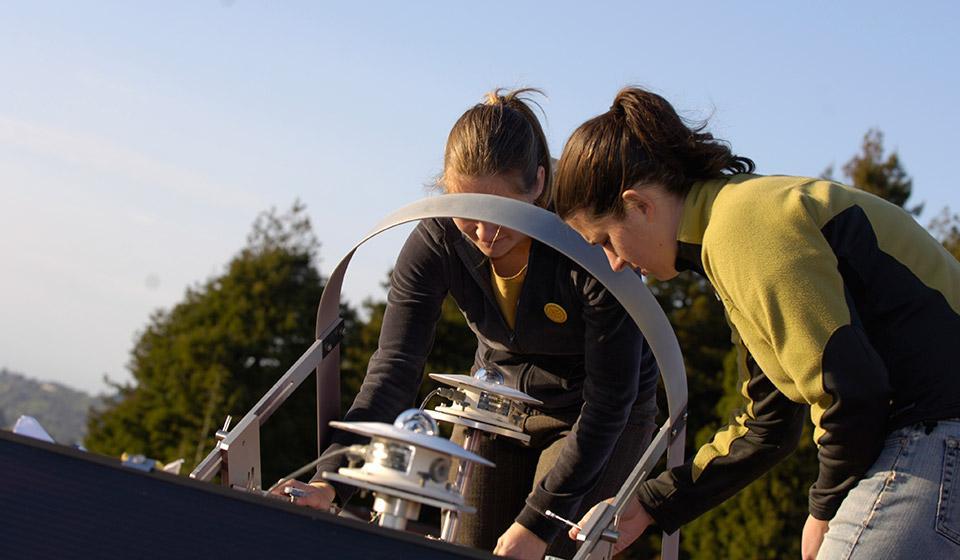 Monitoring Solar Radiation
Students worked closely with HSU faculty to establish the Solar Radiation Monitoring Station located on the HSU Library roof.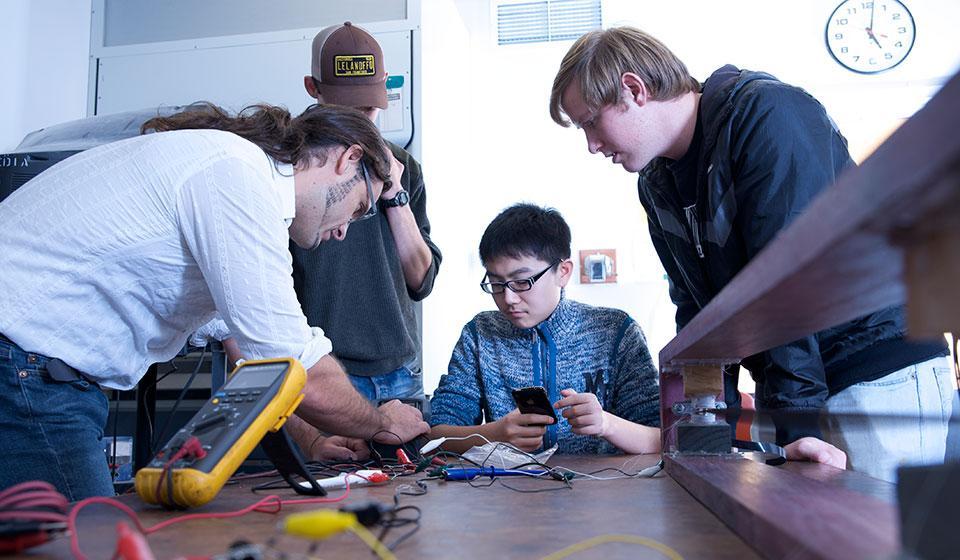 Using Wind to Lead the Charge
Lonny Grafman, Environmental Resources Engineering lecturer, working with students on the Samoa windbelt project.