The first Saturday of April is our next ERE reunion!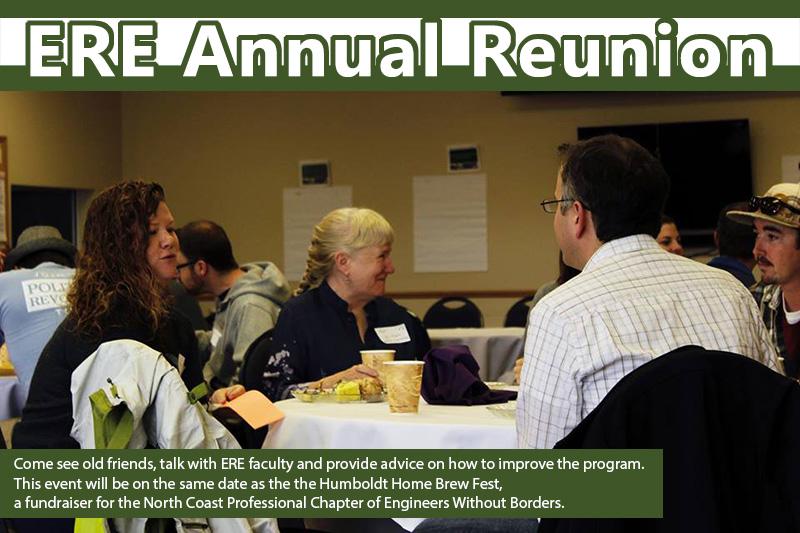 This event will be on the same date as the Humboldt Home Brew Fest, a fundraiser for the North Coast Professional Chapter of Engineers Without Borders.
Please sign up on this site if you would like to recieve more information about the reunion. It is $25 per person to attend.
We hope this reunion will provide you a time to reconnect with old friends and ERE faculty.
How to Apply
So environmental resources engineering sounds interesting, but you are still not sure if HSU is right for you? Explore what HSU has to offer to both freshman and transfer students.
Paperwork
For paperwork and forms such as major and minor contracts, course planning guides, semester schedules, course rotations, office hours and more, visit our forms page!