Accreditation is a non-governmental, peer-reviewed means of ensuring that universities and programs provide high quality education that meets the standards of the engineering community. The Environmental Resources Engineering program at Humboldt State University is accredited by the Engineering Accreditation Commission of ABET, http://www.abet.org.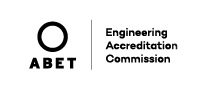 In accordance with ABET requirements, the ERE program participates in an ongoing, assessment evaluation process. In the context of this process, the program has:
Developed educational objectives and student outcomes that are consistent with the mission statement of the program.
Implemented a process to periodically update and evaluate the objectives. The program faculty determine the objectives with input from the External Advisory Committee.
Conducted periodic assessments to determine if we have met the stated objectives.
Utilized assessments to fine tune the ERE curriculum ensuring that our graduates achieve our student outcomes and are able to meet the program educational objectives.
Our mission statement, objectives and outcomes may be found at the Program Information link to the left, along with summary statistics for ERE student enrollment and demographics and ERE graduation rates and degrees granted.
How to Apply
So environmental resources engineering sounds interesting, but you are still not sure if HSU is right for you? Explore what HSU has to offer to both freshman and transfer students.
Paperwork
For paperwork and forms such as major and minor contracts, course planning guides, semester schedules, course rotations, office hours and more, visit our forms page!