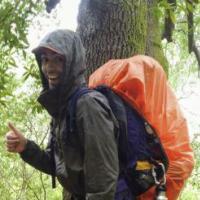 Lorenzo Pagano, EIT, BIP BA
Job Description
I work within the Advanced Energy Group of TRC. I support numerous California residential incentive programs as well as conduct research on emerging technologies and commercialization. My responsibilities include: providing QA/QC for our analysts working on residential new construction programs, case management of multifamily retrofit projects (performing energy audit, modeling, developing scope of work and reporting), researching distributed energy resources and efficiency technologies for various commercial projects. Many aspects of my work utilize energy modeling software and other simulation techniques to predict benefits from energy efficiency, distributed energy resources, and green building projects. In addition, I produce technical reports suitable for both technical and lay audiences to present to project stakeholders so they can make informed decisions. Another large aspect of my work consists of building and maintaining relationships with raters, energy consultants, architects, developers, and owners.
Why did you choose this program?
I chose the ERE program for its small size, broad class subject matter, and strong environmental focus.
How did this program prepare you for your job?
This program gave me not just the technical skills to excel at my work but the social ones as well. The program's heavy focus on team projects and teamwork in general has allowed me to interact with my coworkers and use mine and their time more effectively. In addition, the program's immense focus on professionalism has made me stand out in my workplace. Also, something this program offers that not many others do, it that a number of the design projects in your courses will be with a real client. Learning how to interact with a client during your education is incredibly valuable.
What did you enjoy most about the program?
I enjoyed the constant interaction with my peers and the accessibility I had with my professors. Because it is a small program, everyone is incredibly supportive of one another and makes it feel like a family. The professors have generous office hours and were always happy to stop and talk in the halls in between classes. Some of the professors are also very involved in the student clubs and continue to support student extracurricular and student research.
What would you say to prospective students who are thinking about applying to this program?
You will be receiving a fantastic education that continues to receive praise wherever us alumni end up. From my perspective, I regularly talk to colleagues that got masters degrees from prestigious colleges and teach them about things I learned in ERE during my second year as an undergraduate. Please apply, you will not regret it.
Other comments?
Join the clubs! You think you won't have time but you do. They open doors to interacting with local professionals and help build your professionalism. Also go to all the ERE events you can, especially the annual rafting trip.