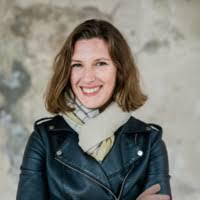 Data Scientist, Data Products
Job Description
I develop and deploy software that powers applications like warehouse simulations and consumer facing recommendation engines. I do a lot of research and statistical modeling to explore and develop ideas for new data driven products that improve customer experiences or the efficiency of our business. Then I turn those ideas in production software systems and test my new products against controls in A/B tests.
Why did you choose this program?
I became really interested in water resources while living abroad in Ecuador. I used to walk to high school next to black water ditches and saw the effects of landslides on neighboring villages. I thought a lot about how managing water resources from an engineering perspective affected the quality of the lives around me. I learned about the ERE program and came up to visit and fell in love with the redwoods.
How did this program prepare you for your job?
I do use a lot of what I learned in computational methods on a daily basis at work. Linear algebra and matrix algebra are the basis of most recommendation engines and understanding that math has helped me immensely in my career. Plus, stochastic gradient descent comes up a lot in work I have done with natural language processing and neural networks. Honestly, I am shocked by how much of the math I do at work is directly related to work I did in ERE. More than the technical skills though, the most important thing I learned was alternative evaluation and prioritization in Lonny's ENGR 215 design class. Being able to propose multiple paths to the end goal and evaluate the different benefits and trade offs is very valuable.
What did you enjoy most about the program?
What I enjoyed most was the practical projects I worked on with Lonny Grafman. Learning about how to work with a community to together develop a plan and execute a project was extremely rewarding. It's a humbling experience and one that ultimately made me realize that empathy and communication are far more important than any hard technical skill.
What would you say to prospective students who are thinking about applying to this program?
This program is hard but I wish I'd studied less and spent more time hiking and kayaking. Make sure you find good study partners and don't leave things till the last minute. Try to get all your work done on the weekdays so you can enjoy your weekend. I spent way too much time in the library on glorious Saturday afternoons.